About Steve
Steve Goreham is a speaker, author, and researcher on environmental issues as well as an engineer and business executive. He is a frequently invited guest on radio and television as well as a freelance writer. He's the Executive Director of the Climate Science Coalition of America (CSCA), a non-political association of scientists, engineers, and citizens dedicated to informing Americans about the realities of climate science and energy economics. CSCA is the US affiliate of the International Climate Science Coalition.
Steve's first book was Climatism! Science, Common Sense, and the 21st Century's Hottest Topic (New Lenox Books, 2010), a complete, in-depth discussion of the science, politics, and energy policy implications of the man-made global warming debate. Steve continues to be astonished every day by unfounded claims of looming global warming catastrophe. His newest book, The Mad, Mad, Mad World of Climatism (New Lenox Books, 2012), was written to bring the latest facts to the reader, but to also poke fun at a mankind far down the primrose path of global warming fantasy.
Steve holds an MS in Electrical Engineering from the University of Illinois and an MBA from the University of Chicago. He has more than 30 years of experience at Fortune 100 and private companies in engineering and executive roles. He is a husband and father of three and resides in Illinois.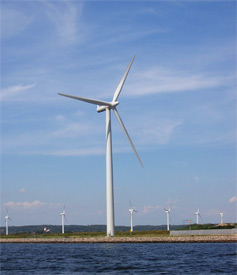 "The governments of the world have adopted Climatism and discarded reality. Acres of solar cells sit idle at night and on cloudy days. Thousands of 300-foot-high wind towers interrupt the vistas of coastline, field, and hill, standing motionless for two-thirds of their existence. Thirty percent of America's corn crop is burned up on U.S. highways, while people in developing nations struggle to get enough to eat. Billions of dollars in government subsidies are spent each year to fund solar, wind, and biofuel industries, which could not compete and would not exist without these subsidies. Yet, these renewable sources supply only a pitifully small amount of the world's energy needs. All this in the absurd attempt to control a trace gas and stop global warming."
—Climatism!, Chapter 13